Fife Municipal Court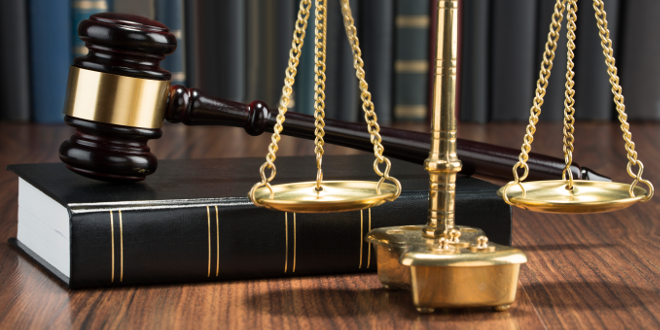 A municipal court is a court with a small area of authority over criminal offenses and civil matters within its area. Fife Municipal Court is an example located in Pierce county, Washington.
The court handles most of the wrongdoings that happen within Fife municipal.
Through its mission, Fife Municipal court is commendable for dispensing justice in an equitable and just manner, so any interested parties can contact Pierce County for more information.
Fife Municipal Court Information
Court: Fife Municipal Court
Address: 3737 Pacific Hwy E, Fife, WA 98424
Phone: 253-922-6635
City: Fife
County: Pierce County
State: Washington
What is the Role of the Fife Municipal Court?
Municipal Courts are commonly called "courts of limited jurisdiction." Which means that they deal with minor criminal charges, civil cases, and traffic violations. Courts like Fife Municipal Court are the first level of court for these types of cases.
In other situations, the purpose of a county court is to deal with a large number of civil disputes within the respective region. Most cases involve family law matters, injury cases, more serious criminal charges, or lawsuits.
County courthouses have the jurisdiction to deal with misdemeanors and small claims that won't exceed the amount of $15,000, while the circuit courts handle felony cases and bigger civil cases.
Types of Matters Adjudicated in a Municipal Court in Fife, Washington
The matters that could be heard by a municipal court depend on the municipality. Typically they include:
Traffic matters -Driving without insurance, leaving the scene of an accident, driving with an expired license, speeding, vehicle in an unsafe condition, and failure to have an inspection.
Low-level crimes–  Vandalism, shoplifting, possession of marijuana, trespass, and, stalking
Code infractions-photo violation, failing to register, careless discharge of a weapon without licensing, discarding debris, and careless operation.
Notably, there is no set definition for what makes a misdemeanor crime versus a felony crime, but generally speaking, felonies would require more time in jail than misdemeanor charges, and fines may also be higher for felonies.
What is the Procedure for Cases in the Municipal Court in Fife?
Magistrates administer hearings to determine:
Probable cause for arrest
Set bail amounts and conditions of release
Conduct arraignment hearings when charges are filed against defendants by police officers
Issue search warrants to police officers in order to protect evidence from crime locations
Start preliminary inquiries to establish if there is enough evidence to mount a charge
The Process of a Municipal Court Matter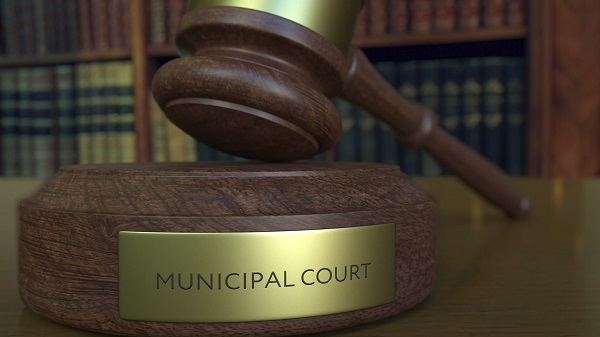 The process of a municipal courthouse case can be difficult to navigate. The following is an overview of the common procedures in a typical municipal case type.
First Step: An Issuance of Summons
A summons is given when someone has been charged with violating a local rule or state law. The person who has received the summons from the court will need to appear at their assigned time and location, which is usually the municipal courtroom, to respond to the charge(s) against them. If they fail to appear, they may be found guilty anyways and could be fined up to $1000 or given a jail term if it's a serious offense.
Step Two: Appearance before Judge or Magistrate
If someone fails to show up to address the claims after being summoned by the judge, there may be a warrant issued for the person. However, sometimes, the offender does not need to appear physically but to follow the instructions mailed online.
Municipal Court Penalties in Fife, WA
Penalties change often, which is why it's best to speak with a licensed attorney near you.
A violation is an offense that carries a penalty of $500 or less, while a misdemeanor charge can carry penalties of up to $1,000.00 or one year in a local jail.
Violating traffic rules is lead to suspension of driving privileges after receiving three speeding tickets within 12 months.
The penalties for different charges in municipal courts vary depending on the severity of the charges. For example, if you are caught with marijuana without having a prescription for it, then you will be fined up to $2,000 or spend up to six months in jail.
Fife Municipal Court Appeals
Fife Municipal court allows the final decision by the judge to be appealed in civil matters, criminal matters, and contested infraction hearings heard in open court on the record.
The appellant files a Notice of Appeal and Designation of Record Forms with the Fife Municipal Court within a month after the decision. A copy of the forms must be served to all other parties.
However, the accused is not granted the right to appeal after a hearing on an infraction or by mail.
Fife Municipal Court Records
Municipal Court records from a municipal court may be difficult to find because they are not always stored in one place or system.
The records that an individual might need depend on the matter they have before the court, where it's at in the process, and what type of information is needed by law to be available.
Luckily, Fife municipal court has worked effortlessly in the past to convert case files from paper to electronic documents. This means the details are available online and can be accessed upon request.
Other non-electronic records are available at the Fife Municipal Court, located at 3737 Pacific Hwy E, STE100, Fife, WA 98424.
FAQs About the Fife Municipal Court
What Is Municipal Court In Fife, Washington?
In Washington, the municipal court is a lower level with civil and criminal matters within a city or municipality. Municipal courts will have a small jurisdiction and have limited authority as well, dealing only with petty crimes and criminal misdemeanors.
What Does the Municipal Court Handle in Fife, Washington?
Depending on the area of the municipality, a municipal court can handle a civil division (cases with less than  $15,000 at issue), a traffic/criminal division, or a housing and environmental division. Serious cases/crimes are handled by higher authorities.
How are Cases Heard In Municipal Courts In Washington?
A municipal courthouse judge may be either elected or appointed to serve for a set duration or until they retire. Judges are commonly elected by the people, with each precinct's results weighted based on population. Municipal judges are often not lawyers but have some legal education and must finish several hours of ongoing material every period to maintain their licenses.
Do I Need a lawyer in a Municipal Court?
Yes, you do. In case you are summoned to court, the first step is hiring a lawyer. Although technically, you may not need one, having a lawyer comes with all sorts of benefits. Depending on the type of law, the Washington State Bar Association can refer you to an experienced attorney. Other agencies like Tacoma-Pierce County and the King County Bar Association can also assist.
Final Thought…
The Fife municipal court provides an integrated judicial system that treats all individuals with fairness while dispensing justice. The court proceedings are open to the public, and any parties interested in hearing should contact them at their address- Fife Municipal Court, located at 3737 Pacific Hwy E, STE100, Fife, WA 98424.